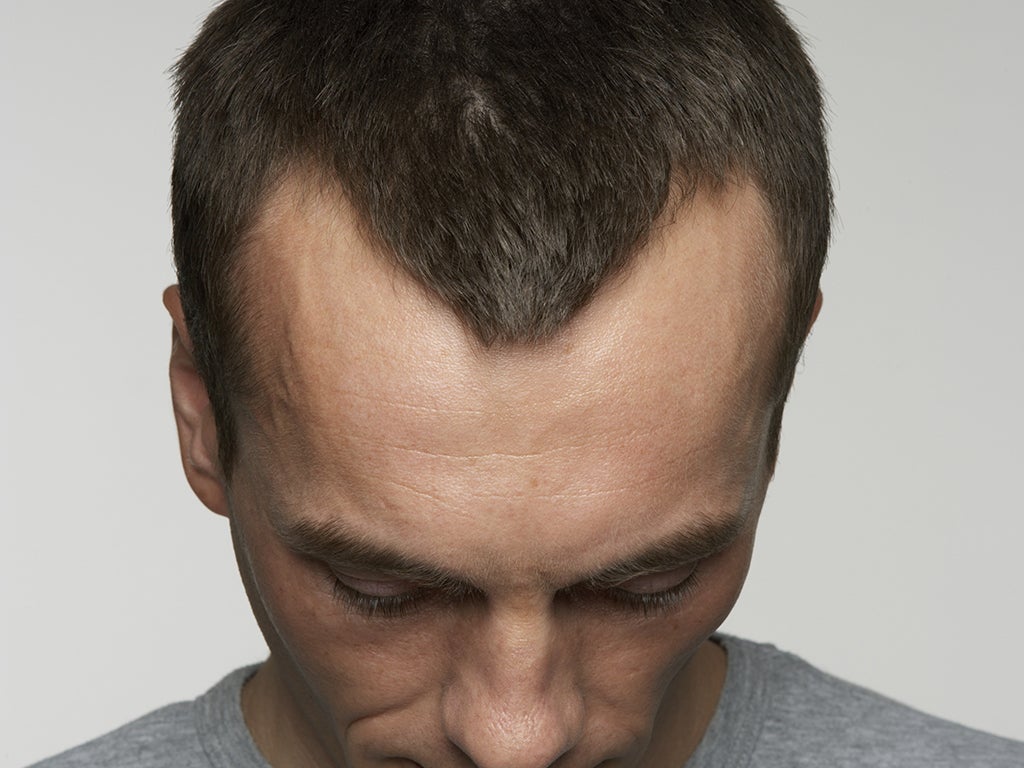 Why did a person lose hair on his body and stay on his head?
In fact, it is absolutely hard to say here, because there are many hypotheses.
Here are the most serious and believable
At once it is necessary to make a reservation that the hair has not disappeared anywhere. Their number differs in people of different races (they are smaller in Negroids and Mongoloids, and larger in Europeans); their sizes can vary widely. But on average, the hair on the human body is the same as that of other tropical mammals of similar size. In humans, the hair is simply greatly reduced in size.
"- Is it worth reasoning? He will die from the winter rains; the sun will burn it! What harm can a hairless frog do to us? Let them run around with the pack. "So the young wolves shouted, looking at the little Mowgli. And you can really only envy a wolf or your own dog, when they quietly run through the forest in their "fur coat" at minus twenty ... Why did the ancestors of Homo sapiens get rid of this fur coat? When and why, as written in one article, the ways of a man and his fur coats diverged?
In the period of the loss of wool, people lived where there is no minus twenty. In Kenya, for example, it is rarely even plus twenty (usually the temperature is higher). And at the time when the distant ancestors of man lived there, the climate was just as hot. Our ancestors, who lost their wool, lived in the savannah - in open space, under the scorching sun. They mastered the savannah at least 4–5 million years ago. Before that, they lived in the forest in the trees.
The ancestors of man became erect, as they now believe, even during the "tree" life. They moved along the branches while standing, holding their hands to other branches. And in the savanna, upright walking was very useful to them.
While our distant ancestors (Australopithecus) ate mainly plant food and small animals, they did not have to run a lot. Apparently, they were covered with wool, protected from sunburn and scratches. But our closer ancestor - a skillful man - mastered the manufacture of stone chopped. With the help of guns, he was able to carve up the corpses of large herbivores killed by predators or killed from other causes. At this point, I had to run around: there are many people who want to use such a resource as corpses, and they need to be ahead.It was necessary to run during the day in order not to collide with a lion or a saber-toothed cat - they are active at dusk. (Later, other species of people who hunted for big game also had to run around for wounded wounds. Nowadays, the Bushmen and other hunters can stalk a wounded animal for days.)
Under these conditions, the two-leggedness was very helpful. Calculations show that the resulting total solar radiation in the vertical position of the body is less by about a third; and at noon, it is four times less. Moreover, in an upright position, the body is better cooled by the wind. But even a two-legged creature, if it is covered with wool, with a long run threatens to overheat. Therefore, I had to get rid of the fur coat.
In parallel with the loss of hair in humans, the number of sweat glands that produce watery sweat has increased (in smaller quantities, many primates have such glands). For cooling, it is better to evaporate sweat from the surface of the skin than from wet wool. So the ancestors of man appeared effective cooling system. She did not allow her body temperature to rise much, even with a long run.
Under the scorching sun bare skin threatens to sunburn, and cancer can occur due to ultraviolet radiation. Therefore, due to the loss of hair, the skin of people has darkened.The dark pigment melanin absorbs dangerous ultraviolet radiation. In chimpanzees, in most populations, the skin is light (although this symptom is quite variable); probably, the common ancestors of humans and chimpanzees covered with wool had fair skin. All indigenous peoples of the equatorial zone have dark skin. Many genes are responsible for skin color. The study of variants of one of them showed that the skin darkened, apparently, no later than 1.2 million years ago.
Often a seemingly killer argument is often opposed to all these explanations - why has the fur of other large savannah mammals - zebras, giraffes, antelopes, lions and cheetahs not disappeared? But it is deadly only at first glance. There are no bipeds among these mammals. Many of them, as I have already noted, are not active during the day, but at dusk. They have no or weakly developed sweat glands that emit watery sweat - namely, they provide the greatest advantage in cooling the body with bare skin. Finally, some of them have specific brain cooling mechanisms that the person does not have. For example, antelope's body temperature may increase by 4-5 ° C while running; but because of the special arrangement of the network of blood vessels in the head, the brain temperature remains almost unchanged.A person does not have such a system of vessels, so you have to cool the whole body so that the brain does not overheat.
There are other explanations for the reduction of wool in human ancestors. One of them connects the "hairlessness" of a person with neoteny and the action of sexual selection. It is known that a man is an "underdeveloped monkey". In many ways, we are more like chimpanzee cubs than adults. In particular, young chimpanzees are born with thick hair on their heads, but with an almost naked body. "Children's" signs in many animals cause an instinctive desire to take care of their owners. It is beneficial for females to have such signs so that males take better care of them. (Girls not only outwardly resemble children than men. They often demonstrate to the boyfriends the childish elements of behavior — the need for affection, "begging" for food, etc.). "The selection for hairlessness" among women led to the loss of wool in men (though not so complete).
Another hypothesis relates the loss of wool with the disposal of parasites. Apparently, a very long time ago a man began to build dwellings and use caves as a refuge. Under these conditions, "nesting" parasites (ticks, fleas, bedbugs) could pester our ancestors much more strongly than those who build only "disposable" chimpanzee nests.It is easier to search and remove parasitically attached parasites with bare skin.
It is seen that all these hypotheses do not contradict each other. For example, the hypothesis about the role of parasites with the previous one is connected with the idea that the demonstration of healthy, clear skin could play an important role in choosing a sexual partner. Most likely, a combination of many factors influenced the loss of wool.
And why is the hair preserved on the head, under the arms and in the groin? There are also various explanations here.
The head is warmed by a hair instead of a hat, it is protected from blows, it is protected from overheating on a sunny day - especially such thick and curly ones as in many negroids. The beard, mustache and sideburns, apparently, serve as an ornament for men. V.R. Dolnik suggests that a man's lush head of hair (like the mane of an old male baboon) can increase its status in the eyes of its congeners. And Charles Darwin believed that the beard was due to sexual selection, as it serves as an ornament that increases the attractiveness of males. Modern studies of different cultures (including "primitive" tribes) show the opposite: women assess bezborodye faces as more attractive.But men consider people with a beard more aggressive, and both sexes rate bearded people as having older age and higher social status. So the beard is clearly some kind of signaling role.
Eyebrows divert sweat from the eyes on the forehead. Eyelashes cover eyes from bright light, and also protect them from dust particles, midges and sand grains that can damage them.
In the armpits and in the groin there are special sweat glands that produce more thick and oily sweat. It is often assumed that it contains sex pheromones and that they gradually evaporate from the surface of the hair. The presence of sex pheromones in humans is not yet clearly proven. Nevertheless, women can distinguish the smell of underarm sweat from men and react to it differently depending on its composition - this has been proven quite reliably. In addition, in these areas, the skin usually touches the skin, and starting from puberty (when the person becomes much more sweaty), the hair protects the skin from chafing and diaper rash. Even on their own, pubic hair and armpits can serve as a signal for sexual maturity.
Related news