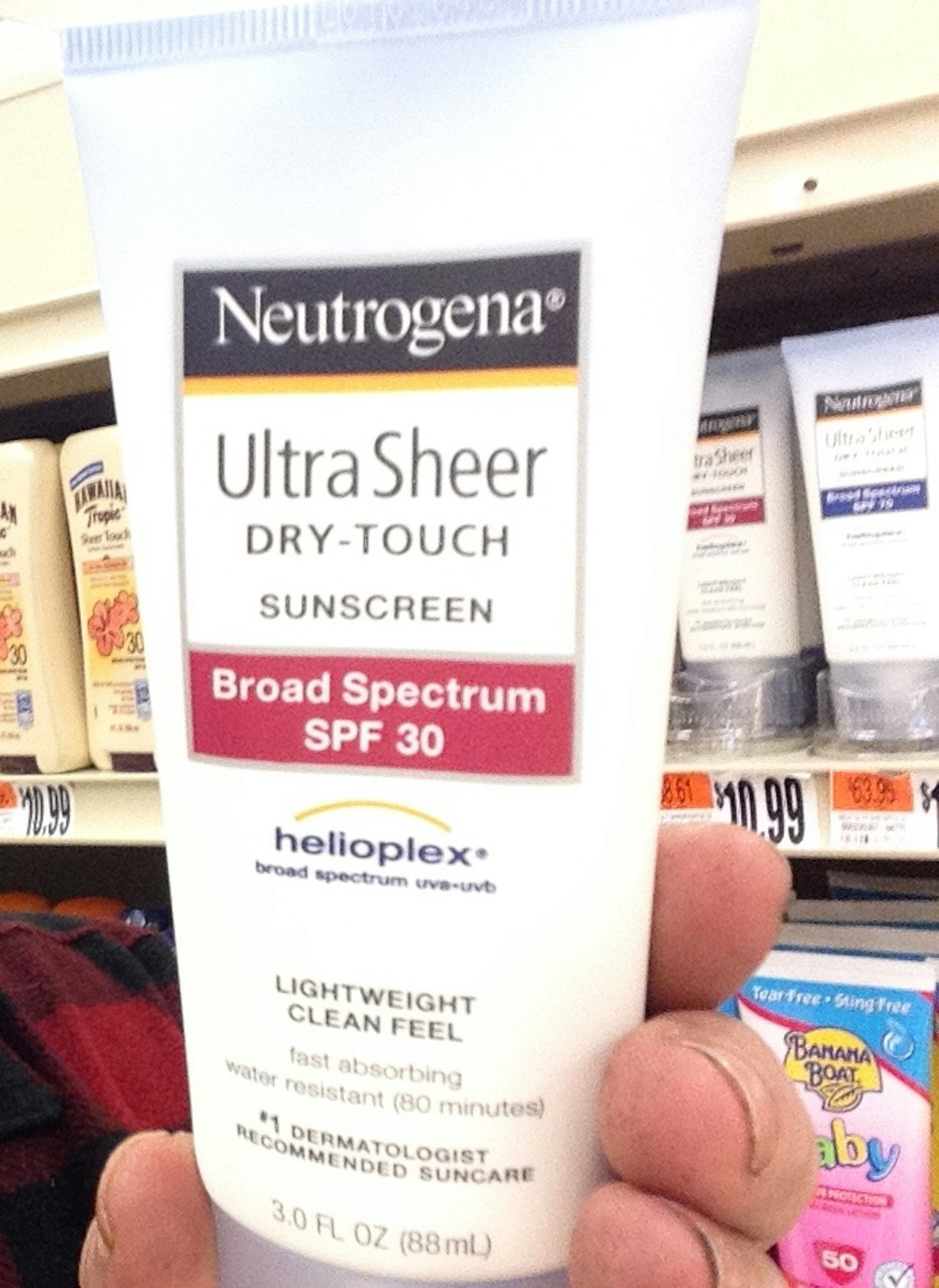 Anastasia Sergeeva
04.07.2018
What is SPF: use sunscreen properly
Your world can turn over if you find out that our skin needs sun protection not only in summer, but also in winter, but this is true. Why do we need to protect ourselves from the sun throughout the year, what is the SPF-factor, which we read on tubes with sunscreen, how to choose the right protection from the sun - we explain the most important thing.
Why sunscreen need to be used every day
You can love the sun for its warm playful rays and the increased production of the "happiness hormone" serotonin and the synthesis of vitamin D, but you cannot deny its destructive effect on human skin. Korean scientists have proven that sun exposure for 15–20 minutes triggers the photoaging process (for people with very light thin skin, this time is reduced to 7 minutes). From this point on, the skin begins to rapidly lose moisture, which leads to the appearance of wrinkles and increased pigmentation.And this happens even when we sunbathe in the shade, or expose the skin under the autumn and spring sunshine - the only difference is in the amount of ultraviolet radiation absorbed. And there is nothing to say about winter: when reflected from white snow, the impact of ultraviolet radiation in the sun only gets stronger.
From this it becomes clear that in cold weather one cannot ignore sunscreen when staying in the sun. Even if you get to your home / office in 5 minutes, and then sit for half a day by the window in the sun, you should use an SPF cream - unless, of course, you want to keep your skin young longer.
What is SPF in sunscreen
The abbreviation SPF hides the concept of the sun protection factor (Sun Protection Factor). It means exactly what level of protection a sunscreen will provide for you - usually this figure ranges from 2 to 50.
It should be noted that sunscreen with SPF above 50 does not exist, and all manufacturers who write on their products "SPF 80", "SPF 90", etc. simply lie. After all, in fact, SPF 50 already protects the skin from exposure to 98% of the sun's rays, and this is the largest indicator - not a single agent can yet protect against UV radiation by 100%.Products with lower SPF values ​​block even less ultraviolet rays, for example, SPF 30 provides protection by 97%, SPF 15 - by 93%.
It follows that the SPF figures are not cumulative. This means that if you applied sunscreen with an SPF factor of 50 to the skin and a bb cream with an SPF 30 on top, then the maximum sun-protection factor will be 50, and not 80, just like SPF 15 cream applied one after the other will not provide the protection that will give one cream with SPF 30.
How to choose a sunscreen
The level of sun protection in the cream to choose depends on how often and how long you spend time in the sun. If you get under the influence of the sun the best just from time to time and not just for a few minutes, then you will have enough money with SPF 15, if more often, then SPF 30, well, planning to often and long stay in the sun, be sure to use sunscreen with SPF 50. At the same time, it is worth noting that people with sensitive thin skin are usually reddish, blond, it is better to use sunscreen with a maximum level of SPF, and dark skin and black skin with SPF 15.
You should also be aware that different sunscreens may protect against a different subtype.ultraviolet radiation: UVA and UVB.
UVB - ultraviolet radiation of medium length, which affects the skin at the level of the epidermis. Their activity is in the range from about 10 to 16 hours, however, some of them absorb the ozone layer at the level of the Earth's stratosphere. These rays are the culprits of sunburn and sunburn, but you can protect yourself from them with clothing and a hat.
UVA - is a long ultraviolet rays, 95% of which reaches the surface of the Earth. They are weaker than UVB, but the most dangerous: penetrate deeper into the skin to the dermal layer, active at any time of the year, in all weather conditions, throughout the daylight hours, and even windows and light clothing are not an obstacle for them. They cause photoaging of the skin. Therefore, it is important to apply sunscreen to the skin not only on the beach and not only in summer.
There is also a third, shortwave subtype of ultraviolet - UVC, but it is still completely absorbed by the ozone layer.
Many creams protect only medium-length UV by default, so in order to protect yourself from both UVA and UVB, look for sunscreens labeled "wide-spectrum" on the packaging and IPD or PPD.
How to use sunscreen
In using the sun protection has its own rules that will help you make it effective and throw money away:
Apply enough to your face. If you apply too little cream, it will not have any useful effect, so the best way to quickly orient yourself in the volume of the extruded cream is to apply it along the two phalanges of the finger.
Apply sunscreen under, not makeup. Wait for the cream to be well absorbed and sat down, and then you can apply the tonal foundation, but not chaotically, but with light slapping movements directed downwards. It's better to go out after that in 20-30 minutes.
Update the cream throughout the day. Sunscreens usually work only 2-3 hours, so you can not do without repeated application. If you are not using a tonal remedy, simply clean your face with a wet cloth or tonic, and apply the cream again. In the case of using a tonal foundation, the best way to protect the skin is to completely clean the face and repeat makeup, but in practice it is very inconvenient and expensive. Therefore, at least blot your face with a matting cloth to remove excess fat and leaking cosmetics, and evenly distribute the new portion of tonal or bb-cream with a high level of SPF from above.
There is another popular question about sun protection: which filters in sunscreens are more harmful, chemical or physical, and are they harmful at all? The answer is waiting for you in this video:
Take it to yourself, tell your friends!
Read also on our website:
How to restore skin to youth with the help of paraffin therapy?
Paraffin therapy is becoming increasingly popular: it helps to restore smoothness, elasticity and freshness to the skin, and can also be an addition to the treatment of certain diseases and defects, including cellulite, pigmentation, diseases of the joints and much more. And we will tell you everything you need to know about this procedure.
Neck Skin Care: Prevent Aging
It has long been known that first of all the age of a woman is given out by the arms and neck. But if at the hands of the ladies still more or less watch, then the neck is given unfairly little time! Therefore, today we decided to talk about what should be the right care for the skin of the neck, so that it remains taut and smooth.
Why are lips cracking and sticking up? Getting rid of the problem
In the autumn, when the cold and windy weather remain with us on an ongoing basis, many are beginning to be disturbed by the problem of cracks in the lips and in the corners of the mouth. The condition is rather unpleasant, and it also looks unattractive. Let us find out why the lips are cracking, why the blisters appear, and how we can fight this.
How to make heels smooth and beautiful at home
Every girl wants to be beautiful from head to toe, but sometimes it is with them that you have to tinker the most. Coarse skin, cracks and corns do not mix very well with the image of a real lady! What should be the care of the heels, so that they are always in perfect condition? Share tips in this article.
How to wash off cosmetics? Makeup Remover Review
The world of makeup cosmetics is constantly evolving and evolving, so it is difficult not to get confused in all its diversity. In this article, we just figured out what are the differences between different types of "umyvalok", and what kind of makeup remover dermatologists recommend exactly your skin type.
Korean facial treatment that keeps skin young and healthy
Korean cosmetics and multistage skin care in Korean have become the real beauty trends of recent years, largely due to which the beauties from the Country of Morning Freshness look much younger than their western peers. Well, it's time for us to take note of the secrets of how Korean women look after their faces!
Effective cosmetics from the pharmacy, which cost a penny
Do you think that only what is expensive is effective? We hurry to dispel this stereotype! We present you really cheap cosmetics that work as well as, or even better than, many expensive products: they will allow you to save money and help in a variety of situations!
How to get rid of black dots? Only proven funds
The presence of black spots is not only a teenage problem: they can ruin the lives of women and men of any age, regardless of skin type. But unlike acne, it is much easier to fight acne! Next, we will explain how to get rid of black dots and what are the possible reasons for their appearance.
How to effectively get rid of wrinkles at home?
The appearance of superficial and mimic wrinkles can be countered not only with the help of expensive salon procedures, but also thanks to massage, facial gymnastics and folk remedies that can be prepared independently. How to get rid of wrinkles at home - tell in this article.
The whole truth about the Black Mask: saving ourselves from the black dots
Recently, the Internet has been talking about a new cosmetic for skin from China, which, after its first use, cleans the pores of the face from black spots. The name of this tool is Black Mask Bioaqua. Is this mask really that good? Look for a detailed review of the product in this article.
How to make cosmetics handmade with skin benefits?
Is it hard for you to choose skin care products for your skin? Do not despair - handmade cosmetics will help to cope with any shortcomings! All ingredients are selected individually, so you get the maximum benefit.
How useful is the golden mask really?
If you have been dreaming about luxurious cosmetic procedures for a long time, a golden mask is what you need! The main thing is to understand what luxury is: in the composition of this tool or the effect it has. Learn more about the miracle tool with our article.
Related news