To the anniversary of the lifting of the blockade

Children from the Leningrad orphanage №38. Photo from the "Military photo album."
A source:
On February 24, 1942, in the harsh conditions of blocked Leningrad, our preschool orphanage No. 38 of the Kuybyshevsky district begins its life.
We have a hundred children. Recently, most recently, we were faced with sad, hunched children. All as one, they huddled against the stove and, like chicks, cleaned their heads in hanger and collars, having lowered the sleeves of the gowns below the hands, crying to win a place at the stove. Children for hours could sit silently. Our work plan for the first day was unsuccessful. Children were annoyed with music, they did not need it. Children were irritated and smile adults. This was clearly expressed by Lerochka, seven years old. When asked by the teacher why she was so boring, Lera sharply replied: "Why do you smile?" Lera stood at the stove, her belly pressed against her, her chest and face, tightly clamping her ears with her hands. She did not want to hear music. Music violated Lera's thoughts. We made sure that we didn't think much: our whole mood, music, new toys - everything only intensified the children's hard feelings.
A sharp general decline was expressed not only in the external manifestations of children, it was expressed in all their psychophysical activities, everything unnerved them, everything made it difficult. Zip a bathrobe can not - face wrinkles. It is necessary to move the chair from place to place - and suddenly tears. Kohl, taking a chair in his hands, wants to move it, but Vitya, standing at the table, is stopping him. Kohl moves the chair under his feet. Vitya starts crying. Kohl sees his tears, but they do not touch him, he himself cries. It was difficult for him to rearrange the chair, it was just as difficult for him to speak.
The girl Emma is sitting and crying bitterly. Emma is five years old. We cannot find out the cause of her tears, she is simply silent and reacts violently to questions from adults — she pushes everything from herself and mumbles: "Mmm" ... And later we find out that it is difficult for her to lace up a shoe, and she cries, but does not ask help. In the children of the younger and middle group, all requests and demands are expressed in the form of tears, whims, whines, as if the children never knew how to speak.
We have long struggled so that the children went to wash without tears. The children cried, deceived, quarreled and hid from the caregiver, explaining that the water was cold. Valya is crying too, this is explained by the fact that she is clean.She through tears says: "My mother does not wash every day, I am completely clean." Shamil from the middle group, after sleeping, sat at the table, and only with the chair could he be transferred to the washstand. The children showed an extremely violent reaction when the first bath in the orphanage was organized. All the kids screamed like one, not wanting to swim. Kolya shouts: "I do not want to wash with soap, I will not wash!" Valya: "I'm cold, I will not wash!"
The children didn't want to take off their leggings, felt boots, scarves and hats for a long time, although it was warm in the room. The children furtively went to bed in top dress, in stockings, in leggings. It was difficult to wean the children from the habit of sleeping, under a blanket, closing with the head, in the pose of a sleeping kitten. A strange pose, favored by children, is the face in the pillow, and the whole weight of the body rests on the bent knees, butt upwards. "So warmer," say the children.
It was painful to see the children at the table as they ate. They ate the soup in two steps: first broth, and then the entire contents of the soup.
They smeared porridge and kissel on bread. Bread crumbled into microscopic pieces and hid them in matchboxes. Children could leave bread as the most tasty food and eat it after the third course and enjoyed the fact that they ate a piece of bread for hours, viewing this piece as if it were some kind of curiosity.No beliefs, no promises influenced the children until they became strong.
But there were cases when children hid bread for another reason. Lera usually does not eat her own norm - she leaves it on the table and often gives it to children. And suddenly she hid a piece of bread. Lera herself is upset by her act, she promises not to do this again. She says: "I wanted to remember Mom, we were always very late in bed eating bread. Mom purposely bought him late, and I wanted to do it like mommy. I love my mommy, I want to remember her.
Lorik came to us on the second day after the death of his mother. The child is not physically weak, but his sufferings, his sadness, are clearly expressed in all his behavior. Lorik does not refuse from any occupation, but you need to see how difficult it is for him to concentrate, as he does not want to think about the task, because he lives with his thoughts, and the task of the teacher prevents him from thinking about his mother. Lorik does not tell anyone about the small powder box, which he adapted for the medallion and wears it on a ribbon around his neck. For eleven days Lorik hid her, and now in the bath he did not know how to save her, where to hide, he carefully kept this thing, he was embarrassed when he noticed that I was watching him. I didn't say anything to him, didn't ask about anything. Lorik himself revealed to me his secret."I have my mother, I protect her," he told me in a whisper. "I did it myself, I tied the ribbon myself." He opened the lid of the round powder box, looked, kissed him tightly and did not calm himself until he saw the place where this powder was stored until he was washed in the bath. After this incident, Lorik became more outspoken. On the same day, he spoke in detail about the death of his mother, and about the death of his aunt, and why he did not want to show the portrait to anyone. "I wanted only one ... only one ..." and no longer found words to say. "This portrait was given to me by mother herself before her death," and Loric has tears in her eyes.
Eleven days of suffering, memories of my mother did not allow his richest qualities to manifest themselves: logical speech, rich diverse art, exceptional ability in drawing. Loric became easier after he discovered his secret, he came to life, he takes the materials himself, quickly takes a great interest in work and carries away his comrades.
Leon, seven years old, refuses to take off the knitted cap, not even a cap, but a shapeless cap that crawls below the ears and disfigures it. For a long time we could not find out the reasons why Lena likes this hat.The reason was the same - Lenya kept it as a memory of his dead brother. Lyonya says: "I protect her, this is my memory from my brother, and I, too, take pictures. They are hidden away from me, and when I am bored, I take them out and look at them. "
Zhenya, six years old, came to the orphanage and on the same day showed everyone a portrait of her mother and small photos of her, but said: "I will not tell, let my father tell." Zhenya misses, does not fall asleep for a long time at night, lies silently with her eyes open. At night, she asks her nanny to bring light to look at the portrait of her mother. To the nurse's question why he is not sleeping, Zhenya replies: "I think everything about my mother. But Vova (his younger brother, three years old) is asleep, he probably forgot about his mother. Allow me to lie down in bed at Vovochka, then I will fall asleep, and I will not fall asleep until morning. I myself do not want to think, but I still think and think. "
Lera is a girl of deep and steady experiences. She was deprived of a full-fledged family (her father had another family before the war and visited Lerochka only occasionally), she was passionately attached to her mother. A thirty-year-old woman who dearly loved her daughter, who was fond of drawing, dancing, needlework, became for Lera the ideal of everything beautiful. The grief of her loss the girl is experiencing extremely hard and hard.She painfully clings to everything that even a little reminds her of her mother and her former life at home. Imbued with sympathy for those people who accidentally call her what her mother called her. She can draw all day: she did it with her mother.
With the guys, Lera is secretive, closed, treats many with disdain, noting their shortcomings and giving them nicknames: "I despise Lenya, he eats so disgustingly, and in general mumbles some kind, just a cockless tailless one". Or: "This Borya walks as he sneaks, he climbs on the closets, and he says that you won't understand anything ... a rat." With selected adults, Lera likes to talk and tell about her experiences. She is smart and observant. Her reasoning and stories are always consistent and logical. Her drawings and applicative works are original in design. In her emotions, Lera is strong and passionate. She is able to beat the girl in the morning, which prevented her from sleeping at night.
But Lera is honest and always confesses her actions, and justifies them - not to justify herself, but rather to find out the reason herself. She is strong and passionate not only in evil, but also in good. She is a sweet girl, with big, thoughtful, sad-eyed gray eyes.She was hitting us the first time, hiding in a corner, lowering her head, was worried about herself, but she didn't say anything to anyone. But after she shared her grief for the first time, she felt better. Leroux is easily influenced by affection, reasonable conversation.
Here we have a wonderful boy, his name is Eric. Children and adults love him for the exceptional tenderness that he shows to all. But Eric doesn't like any activities. He says: "I don't want something" or "I feel bad." Silent, he often goes to the window or goes to the balcony. His eyes immediately rush to the opposite house, where he was brought from and where he lost his mother. Once during a nap, Eric, having closed with his head, weeps quietly. The teacher is alarmed - if the child is not sick, but Eric explains: "I remembered how our mother died, I feel sorry for her, she went for bread early in the morning and did not come back all day until night, and was cold at home. We lay in the crib with my brother, we all listened - is there a mother coming? As soon as the door slam, we think that this is our mommy. It became dark, but our mother did not walk, and when she entered, she fell to the floor. I ran through the house and got water there, and gave my mother water, but she does not drink.I dragged her onto the bed, she was very heavy, and then the neighbors said that she died. I was so scared, but I didn't cry, but now I can't, I am very sorry for her. "
* * *
Sometimes a writer or journalist doesn't have to invent anything. It is enough just to publish a document that has fallen into their hands - emotions that are hard to invent are living in other documents.
Alexander Fadeev included in his documentary essay "Children", written for the Soviet Information Bureau in 1942, fragments of the report by the head of the preschool children's home No. 38 of the city of Leningrad, which I reproduce. Subsequently, this orphanage was evacuated.
Some of these children are probably still alive.
And certainly their children and grandchildren are alive.
Related news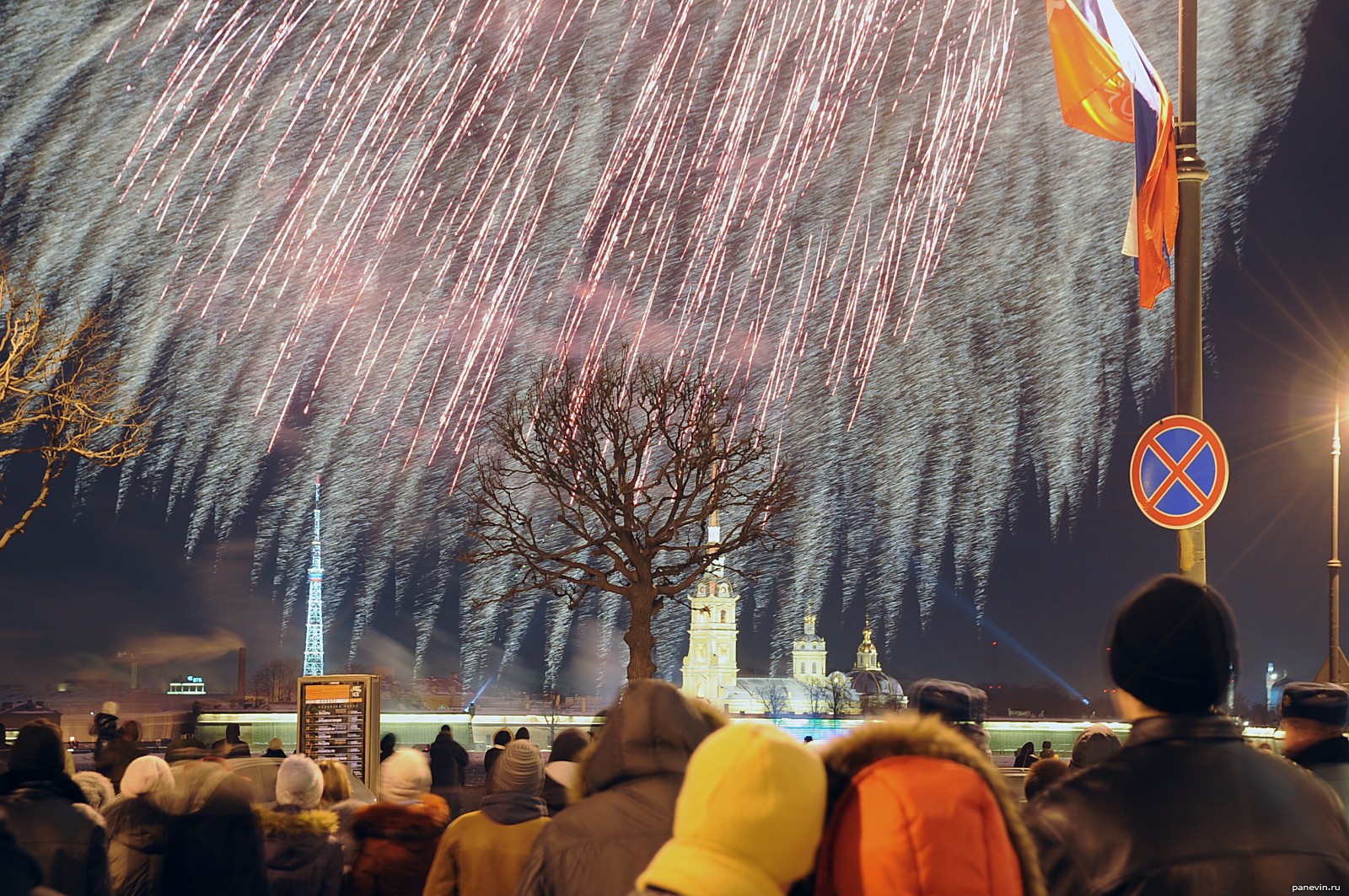 To the anniversary of the lifting of the blockade
To the anniversary of the lifting of the blockade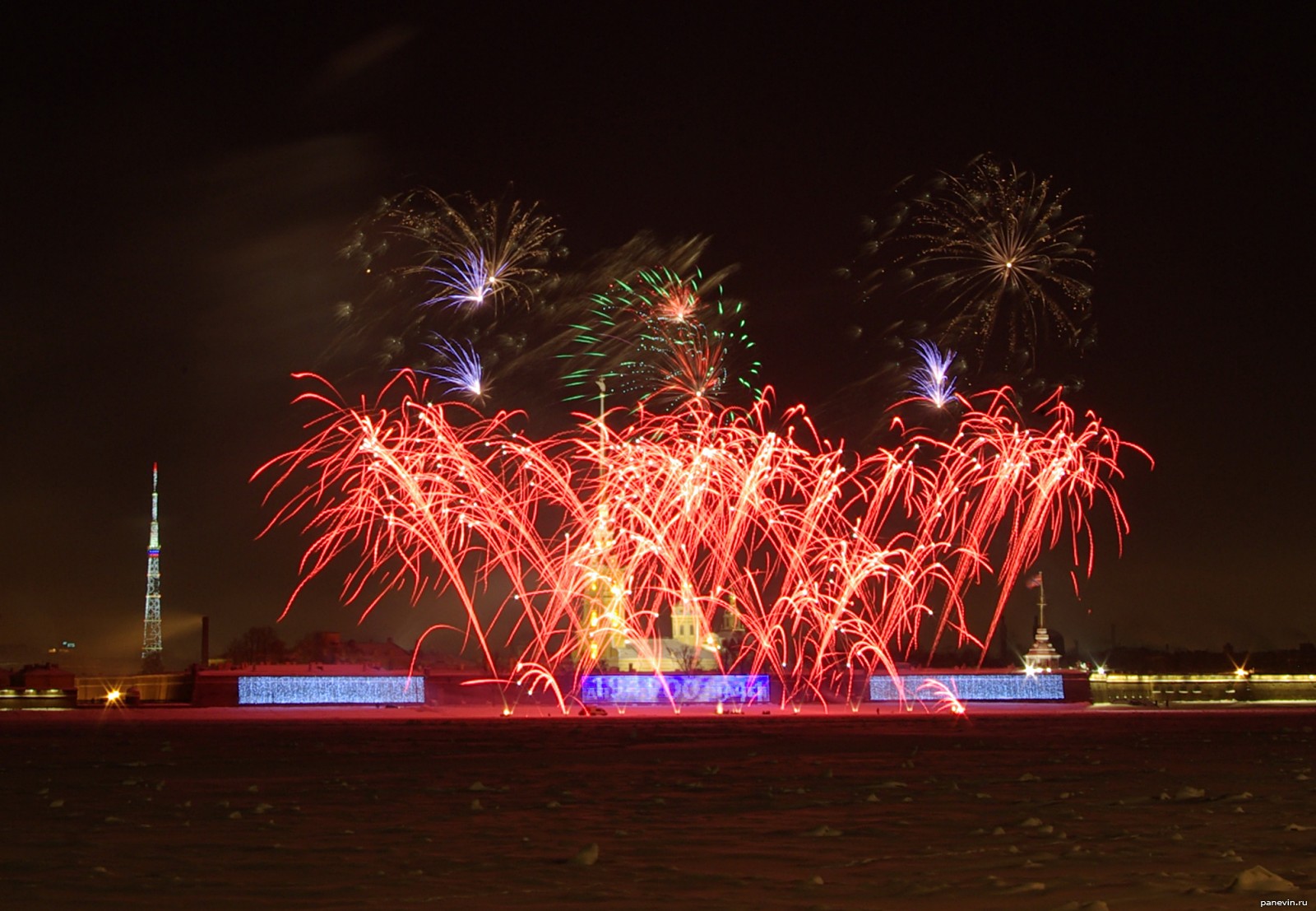 To the anniversary of the lifting of the blockade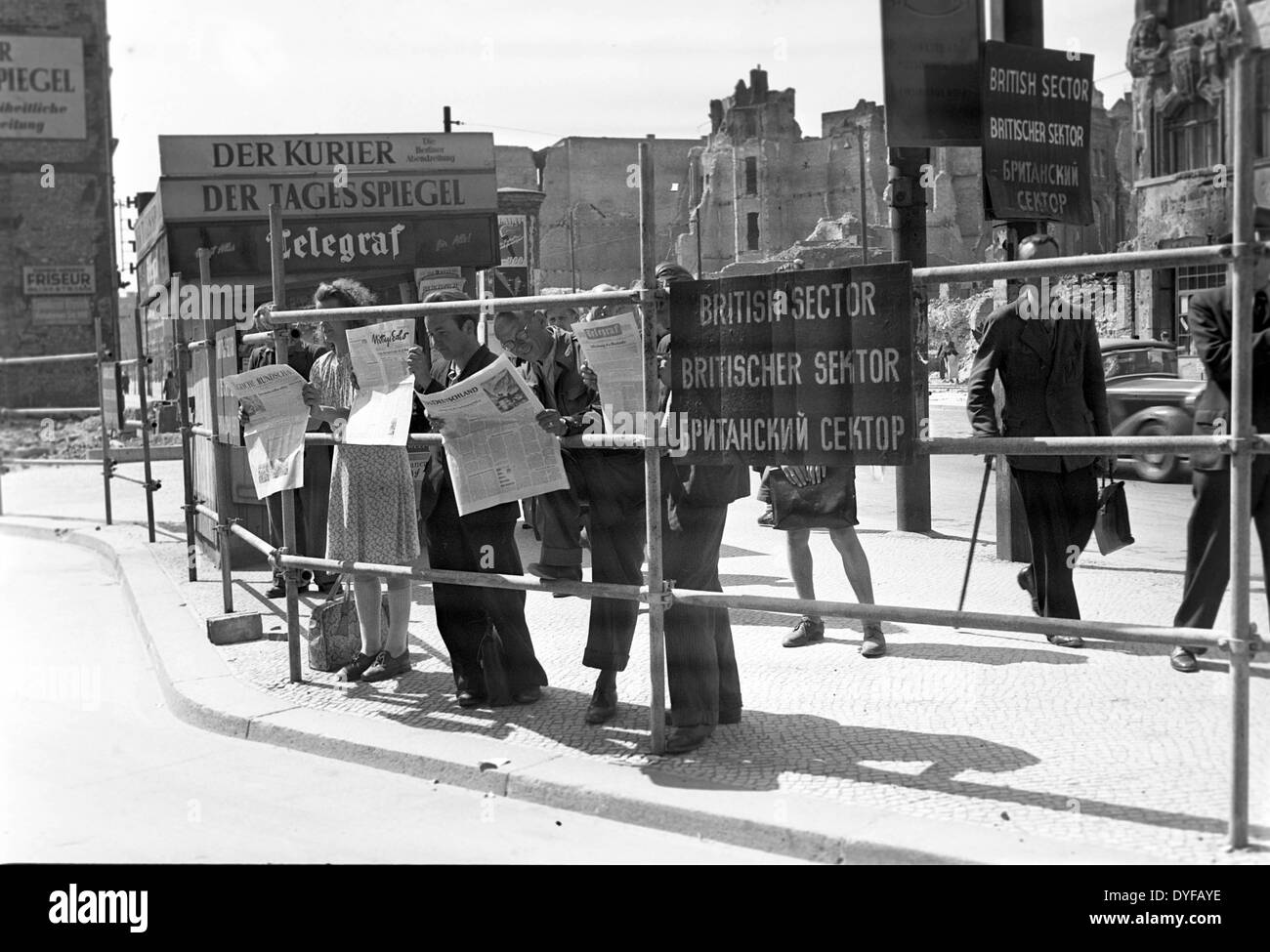 To the anniversary of the lifting of the blockade
To the anniversary of the lifting of the blockade