Scary beast
If the mood of most animals can be determined by the movement of the ears, nose, tail, lips, wrinkles on the face, the brown bear (Ursus arctos) is not - his facial expression is extremely poor. Small narrowed eyes, fixed ears, smooth nose - it is impossible to understand whether a bear is "smiling" or preparing for an attack.
Scientists investigating the movement of sharks in the Arctic waters found the jaw of a young bear in the stomach of a Greenland shark this summer. Nothing of the kind had been found before, and therefore a dispute immediately arose: was the bear alive when the shark caught it, or did it have a bite of carrion. In the first case, the shark has the full "right" to take away the title of the "most important predator" of the Arctic from the polar bear. And if so, then the residents of cold regions now have to fear sharks more than bears.
In fact, there is nothing strange in such a find. Sharks are always hungry and forever in search, they "sweep" everything in their path, both living and dead. What did they not find in their time in their stomachs - bags of gold, cages with corpses of chickens, muzzled dogs, human hands, legs, skulls and even explosives.
Oceanologist Harold Mac-Cormick and journalist Tom Allen in their book Shadows in the Sea tell how easily sharks deal with prey.
In 1959, in Kenya, a thirsty elephant entered the sea, apparently heading for an island where he hoped to find water. But he did not swim to the island. He was surrounded by huge sharks and literally tore to shreds. Fishermen, who witnessed this bloody feast, could not determine the type of sharks, but most likely they were great white sharks, who did not miss a chance to assert their superiority over any living creature in their path.
Although at the word "sharks", one imagines the careless Australian or American surfers, "man-eating fish" dwell not only in warm seas. For example, in the Bering Sea, a Pacific polar shark (Somniosus pacificus) is found, and the aforementioned Greenland polar shark (Somniosus microcephalus) enters the Barents and White Seas. This large (up to 6.5 m) arctic shark is a relative of many known Black Sea shark katran (Squalus acanthias, about 1 m long) - both belong to the family of spiny sharks. Moreover, with climate change, sharks, killer whales and some other predators are moving further north to the north, where it used to be too cold.
Of course, white sharks (Carcharodon carcharias) cannot be compared with the size of the quatra - the length of the body of the "white death" reaches 8–12 m, which is why it is put in first place in various ratings of the "most dangerous animals of the world". But now the white shark rarely meets with a man, it is much easier to meet another noteworthy "cannibal" - the tiger shark (Galeocerdo cuvieri).
Poachers and underwater hunters love to tell stories about the attacks of "killer whales". But if killer whales sometimes surround boats, it is just for fun, not for hunting humans. Coaches use this love of their games when training in aquariums. However, captivity severely shortens their life: on average, killer whales live in aquariums for 6 years, and in nature, the average life expectancy of females is 70–90 years, and males - 60.
Ratings of the most-most always excite the minds, but let's try to figure out who is really dangerous and who is not very.
The polar bear necessarily appears in such ratings, since it is a very strong predatory beast - it is capable of tearing a man's head with one stroke of its paw. However, cases of attack of polar bears on humans are rare and are associated with the destruction of its habitat.
Usually in the first place among the most dangerous animals put ... a mosquito. Malaria, yellow fever and other diseases carried by mosquitoes of the Anopheles genus kill two to three million people a year, while deaths from shark attacks are rare. Thus, in 2000, 79 shark attacks were noted, 11 of which were fatal. In 2005 and 2006, 61 and 62 cases of attack, respectively, and the total number of deaths in two years, 4. Of these attacks, the majority occurred in the United States. By the way, people catch about 40 million sharks annually. Most sharks prefer to eat fish, shellfish, and other small things, but some species specialize in seals and even attack surfboards, mistaking them for animals.
Who could deal with a man quickly and easily is the killer whale (Orcinus orca), but it is completely unfairly called the "killer whale". This highly developed mammal, unlike a fish - a shark (even if the length of this "fish" is 11 meters), not only easily distinguishes a fur seal from a man, but also teaches its youngsters unusual hunting techniques. So, some killer whales during a hunt are able to be thrown ashore after their prey. It is very dangerous, and it takes a long time for the mum-killer moms to train their young.
The shark is not able to jump ashore and grab a gaping beast (or person).Interestingly, in captivity during the few incidents, killer whales used not their sharp teeth, but crippled people by simply leaning on their weight. This happens if too frequent performances in the aquarium cause fatigue and stress in animals.
In the seas, even supposedly teeming with sharks, the real danger threatens a person not from a monster like the heroine of the movie "Jaws", but from small and beautiful creatures like jellyfish, physalia - "Portuguese ships" (Physalia physalis), fish with poisonous thorns and brightly colored blue annular octopus (Hapalochlaena lunulata). Before diving into this environment, which is alien to humans, it is necessary to thoroughly study marine animals, or simply follow the rule - do not touch anyone, no matter how nice and friendly he looks.
Related news
Scary beast
Scary beast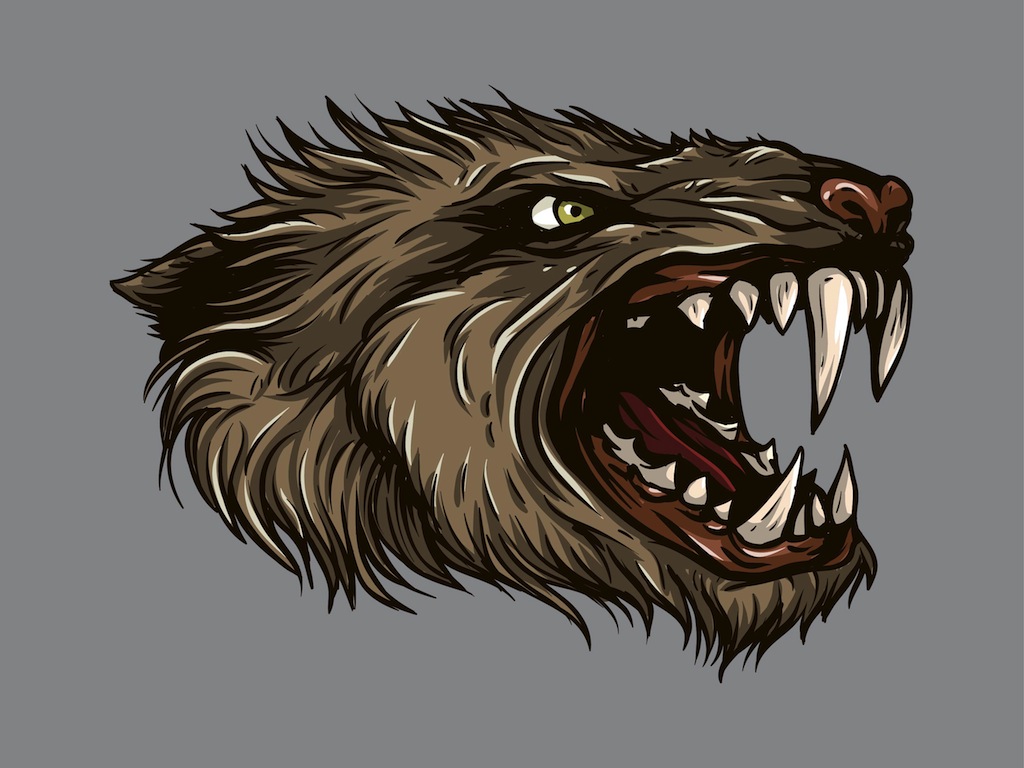 Scary beast
Scary beast
Scary beast