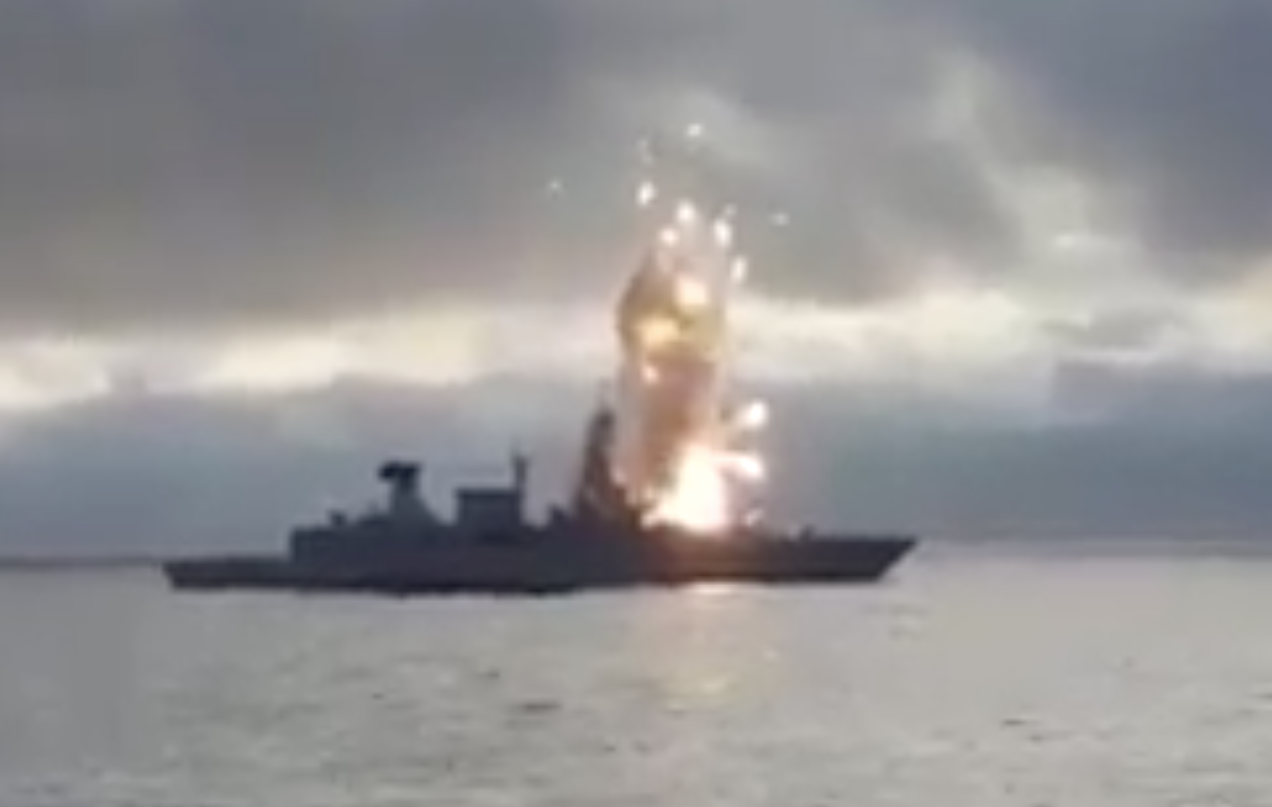 Explosion of SAM Standard SM-2 on the German frigate Saxony F219
On Thursday, June 21, 2018, the F219 Sachsen and F214 Luebeck frigates conducted missile training launches. Sachsen successfully hit the air target of the first Standard SM – 2 Block IIIA SAMs (manufactured by Raytheon), but the second missile did not come out of the launch either after the launch of the accelerator or the launch of the cruise engine.
To extinguish the fire, the seawater supply nozzles were immediately activated, which made it possible to minimize the consequences of the accident. However, the launcher's cover, neighboring cells and the structures of the nasal superstructure were damaged, but no one was physically injured, although the two sailors were "stressverletzt". But both have already recovered and are ready to return to their duties.
Before shooting, nothing indicated the presence of potential technical defects - both the SM-2 SAMs and the Mk.41 launcher itself were successfully tested and the built-in control equipment reported their ideal condition.
Related news
Explosion of SAM Standard SM-2 on the German frigate Saxony F219
Explosion of SAM Standard SM-2 on the German frigate Saxony F219
Explosion of SAM Standard SM-2 on the German frigate Saxony F219
Explosion of SAM Standard SM-2 on the German frigate Saxony F219
Explosion of SAM Standard SM-2 on the German frigate Saxony F219