Elder Porfiry Kavsokalivit about children and parental holiness
Raising children begins from the moment of their conception.
Raising children begins from the moment of their conception. The embryo hears and feels in the womb of its mother. Yes, he hears and sees with his mother's eyes. He perceives her movements and feelings, despite the fact that his mind has not yet developed. The face of a mother is darkened - his face is also darkened. Mom is nervous - he is nervous too. What a mother feels - sadness, pain, fear, anxiety, and the like - lives by this and he. If the mother does not want the child, does not love him, then he feels it, and the trauma inflicted on his soul that accompanies him throughout his life is inflicted on his soul. The opposite happens with holy maternal feelings. When she has joy, peace, love for a child, then she mysteriously conveys this to him, as happens with already born children.
Therefore, a mother should pray a lot during pregnancy and love her child, caress her womb, read psalms, sing tropari and lead a holy life. It benefits her as well.But she also sacrifices for the sake of the child, so that the child becomes more holy, so that from the very beginning it will acquire the saints. See how delicate for women is pregnancy? What is responsibility and honor?
I will tell you something similar about animate and inanimate beings, and then you will understand.
In America, they put such an experience: in two identical rooms at the same temperature, with the same watering and in the same ground they planted flowers. There was only one difference: in one room they included light and pleasant music. What is the result? What do I tell you! The flowers of this room were strikingly different from other flowers. They had a more blooming appearance, saturated colors, and development was much better.
The radiance of holiness, not human effort, makes children good
Everything comes from prayer, silence and love. Do you understand the fruits of prayer? Love in prayer, love in Christ. She brings genuine benefits. The more you love children with human love, which is often passionate in nature, the more they will become entangled, the more their behavior will be negative. But when the love between you and your love for children is Christian and holy, then you will have no problems. The holiness of parents saves children.For this to happen, divine grace must affect the souls of the parents. No one in himself becomes holy. The same Divine grace will then enlighten, warm and revive the souls of children.
Often they even call me from abroad and ask questions about children and other topics. And today one mother from Milan called me and asked how she should behave with her children. I told her this: "Pray and, when necessary, speak with children with love. Pray more and speak fewer words. And there should be more prayer and less words for everyone. We will not be intrusive, but we will pray in secret, and then speak, and God will notify us internally if the people have perceived our conversation. If not again, then we will not talk. We will only pray in secret. Because with our conversations we become annoying for others, cause their resistance and sometimes outrage. Therefore, it is better to mysteriously speak with their hearts through a mysterious prayer than with their ears.
Listen to what I tell you: pray first and then speak. So do your children. If you instruct them all the time, you will become painful for them and when they grow up they will feel one pressure from your side. So, give preference to prayer. Speak to them through prayer.Speak about it to God, and God will say it within them. That is, you do not need to give advice to children with a voice so that their ears can hear. You can do this, but first of all you have to talk about your children to God. Say: "Lord Jesus Christ, enlighten my children. I entrust them to You. You gave them to me, but I am powerless, I cannot raise them well. Therefore, I ask You: enlighten them. " And God will talk to them, and they will say: "Ah, it was not necessary to upset mother with what I did!" And this, by the grace of God, will come from them. "
It is perfect. So that the mother spoke to God, and God spoke to the child. If this does not happen, then you will talk, talk, talk ... And everything will go in one ear, and go out of the other, and in the end it will be perceived as one pressure. And when the child becomes an adult, then it will begin to resist, that is, in a certain way, revenge its father and mother, who forced it. Although only one thing is perfect: the words of love in Christ and the holiness of the father and mother. The radiance of holiness, not human effort, makes children good.
When children are traumatized by any serious problem, do not worry about their resistance and bad words.In fact, they do not want this, but in difficult moments they cannot do otherwise. Then they repent of it. But if you are nervous and angry, you will become one with the evil one, and he will play with all of you like toys.
The holiness of parents is the best education in the Lord.
We will see God in the faces of children and give children the love of God. Have the children learn to pray too. For the children to pray, it is necessary that the blood of the praying parents flow in them. Here, some are mistaken and say: "Since parents pray, pious, read Scripture and raised their children in the doctrine and admonition of the Lord (Eph. 6, 4), therefore, the children will grow good." And now, please, we see how, because of the pressure of the parents, we have the opposite result.
Parents are not enough to be pious. We must still not force children, trying to make them good through pressure. You can drive away your children from Christ, if you selfishly follow religious principles. Children do not like pressure. Do not force them to go to church with you. You can say this: "Who wants, can come with me now or come later." Give God the opportunity to speak with their souls.The reason that the children of some pious parents, having grown up, become disobedient, leave the Church and everything good and run to another place, is the pressure put on them by the "good" parents. Children, while small, are under pressure. But when they turn sixteen, seventeen or eighteen years old, they come to opposite results. Resisting, they begin to drive bad companies and speak bad words.
But when they develop in freedom, at the same time seeing a good example of adults, we are happy to look at them. This is the secret: being good and holy, to inspire and shine. It is obvious that the radiation of parents affects the life of children. Parents insist: "Come on, preach, let's take communion, let's do this and that ..." Nothing happens. But they see you? What you live, then radiates. Is Christ shining in you? It affects your child. That is the secret. And if it will be so when the child is small, then, having matured, he will not need to apply much labor. Speaking on this topic, the wise Solomon uses such a beautiful image, emphasizing the meaning that has a good start, a good foundation.In one place he says this: "He who matted with her (to wisdom) will not bother: he squatting will find himself at his gate" (Prem. 6, 14). "Maturing unto her" is engaged in wisdom from a young age. Wisdom is Christ. "Sit-down" means "being near."
When the parents are holy and pass it on to the child, that is, bring him up in the Lord, then the child, no matter what bad influence the environment has on him, is not affected by them, because Wisdom will have Christ at his door. He will not bother to take it. It seems that to become good is very difficult. But in reality it is very easy when you have a good life experience from your youth. When you grow up you will not need work, because the good is inside you, you live for them. You do not work, you live for them, this is your property, which you, if you will be attentive, will preserve throughout your life.
Children have no benefit from constant praise.
Children have no benefit from constant praise. They become selfish and vain people. They want everyone to praise them all their lives, even if it's a lie. Unfortunately, today everyone has learned to lie, and conceited take it, it is their food. God does not want it. God is pleased with truth.Unfortunately, not everyone understands this and does exactly the opposite.
When you constantly and without reasoning praise children, the adversary begins to tempt them. He raises their millstones of egoism. Having become accustomed from their early childhood to praise from their parents and teachers, they will probably succeed in their studies. But what is the use? Egoists, not Christians, will emerge from them in life. Egoists can never become Christians. The egoists want everyone to praise them incessantly, everyone loves them, everyone says good things about them. And neither God, nor the Church, nor Christ desire this ...
So, when we praise this hypertrophied "I" in a child, when we develop its egoism, we commit a great evil for it. We make it more prone to devilish things. If we bring it up like this, then we remove it from the true values ​​of life. You do not think that this is the reason why children spoil, why people rebel? This is egoism, which from childhood was planted in them by parents, the Devil is a great egoist, a great dawn. In other words, this day lives within us, we live by the devil. We do not live in humility. Humility - of God, it is something absolutely necessary for the human soul, something organic for it. And when it is not, it's like that there is no heart in the body.The heart gives life to the body, and humility gives life to the soul. Because of egoism, a person is on the side of an evil spirit, that is, he develops with an evil spirit, and not with a good one.
This is what the devil has achieved. He made the earth a labyrinth in which we cannot understand each other. Why do we suffer and do not understand this? See how misguided we are? We have reached the point that in our time they have made the earth a mental hospital! And we do not understand what is the reason. Everyone is at a loss: "What has become of us, where we are going, why our children leave, why they left their homes and wander around without a purpose, why they left their lives, why they left education? Why is this happening? "The devil managed to conceal himself and push people to use other names. Doctors, psychologists often say when a person suffers: "Oh, you have a neurosis! Oh, you have stress! "- and the like. They disagree with the fact that the devil develops and raises selfishness in man. But the devil exists, it is the spirit of evil. If we say that it does not exist, it is the same as to renounce the Gospel, which speaks about him. This is our enemy, our adversary in life, the adversary of Christ, and he is called the Antichrist. Christ came to earth to set us free from the devil and give us salvation.
The conclusion suggests the following: we must teach children to live humbly and simply and not seek praise and "bravo." Let us teach them that there is humility, which is the health of the soul.
The mindset of modern society does evil to children. The society has a different psychology, a different pedagogy, which is aimed at atheistic children. This way of thinking leads to arbitrariness. The result you see on children and youth. Today, young people shout: "You must understand us!" But we should not go to them. On the contrary, we will pray for them, we will say the right things, we will live correctly, we will preach it, but we will not adapt to their spirit. We will not spoil the greatness of our faith. We will not be able to help them by acquiring their way of thinking. We must be what we are and preach the truth, the light.
Let the children learn from the holy fathers. The teachings of fathers will teach our children confessions, will tell them about passions, evil, and how the saints defeated evil in themselves. And we will pray that God will penetrate deeply into them.
"Elder Porfiry Kavsokalivit. Life and words "
Take it to yourself, tell your friends!
Read also on our website:
Can I be baptized a second time? - three main myths
Is it possible to be baptized a second time if you want to change the name / are not satisfied with the godparents / do you want to ... protect yourself from witchcraft? Next, we consider the myths about the second commission of baptism and turn to the teachings of the Church. Read about "single baptism" and the moments when the first sacrament is considered invalid.
Can a husband and wife be godparents to one child?
Who can become the baby's godparents? Can a husband and wife be godparents to a child? Is it possible to take as followers close relatives - sisters and brothers, aunts and uncles, grandparents? Is it true that a pregnant or unmarried woman cannot baptize children? In our article you will find answers to these questions.
Do you know the responsibilities of godparents?
Are you preparing to become a godfather or godfather? Do you know the responsibilities of godparents? Ready to take responsibility for the spiritual upbringing of a baby? In this article, we will tell you whether to baptize as a child, by what criteria to choose a priest, and why it is so important to raise a child in faith.
Children's faith: we have something to learn from children
Parents are far from superior to their children. For example, children's faith has many advantages. How is it different from an adult? How to keep it clean and alive? Should we imitate babies in something? What can a child say about God? How not to harm children, read on.
Children's prayer - how to teach a child to pray?
Children's prayer is a special experience in the life of a Christian. To meet the child with God took place, you need an example of parents. It is for mom and dad who pray, take communion, and are equal to the children.
Large families - a feat for the elect or freak?
A certain stereotype has developed in society about large families: this is characteristic either for priests or for members of the low-income strata of the population. One child in the family is just fine, two is already a luxury, three are almost insanity, and more are parents obviously insane.
Communicating with teenagers - 7 tips for Orthodox parents
The sad picture is: while the children are still small, they regularly go to the temple, attend Sunday school classes. But in 12-14 years they disappear somewhere, they avoid parents. This age brings a lot of problems.How to communicate with teenagers?
About religious education, or Children copy parents
Parents often sincerely wonder: why do our children grow up selfish? Why they do not obey? Where does aggression come from, if we cared about religious education, love and faith? And what happened yesterday, the day before yesterday, three years ago? After all, children copy their parents, their demeanor, habits.
How to prepare for the day of baptism
The day of baptism is an important event in a person's life, even if it happened in infancy. On this day, a person becomes a full-fledged Orthodox Christian. The rite through the triple immersion in water calls on the Father, Son and Holy Spirit.
Responsibilities of godparents when baptizing a child
The responsibilities of godparents include, above all, the proper preparation for the sacrament of baptism. How to do it? Future godparents should be Orthodox, familiarized at least superficially with the basics of Orthodoxy.
How to baptize a child and how to prepare for the mystery of baptism
What to baptize the child, how to choose the godparents ... These questions arise for young parents who are going to baptize the baby. In ancient times, the baptismal shirt sewed the baby godmother alone, now you can buy it in the store.
When to baptize a child and how to choose godparents
When to baptize a child? If we talk about the sacrament performed on infants, it is best for Orthodox parents to adhere to the tradition that has been passed down from century to century. It used to be that it was necessary to baptize a baby early.
Related news

Elder Porfiry Kavsokalivit about children and parental holiness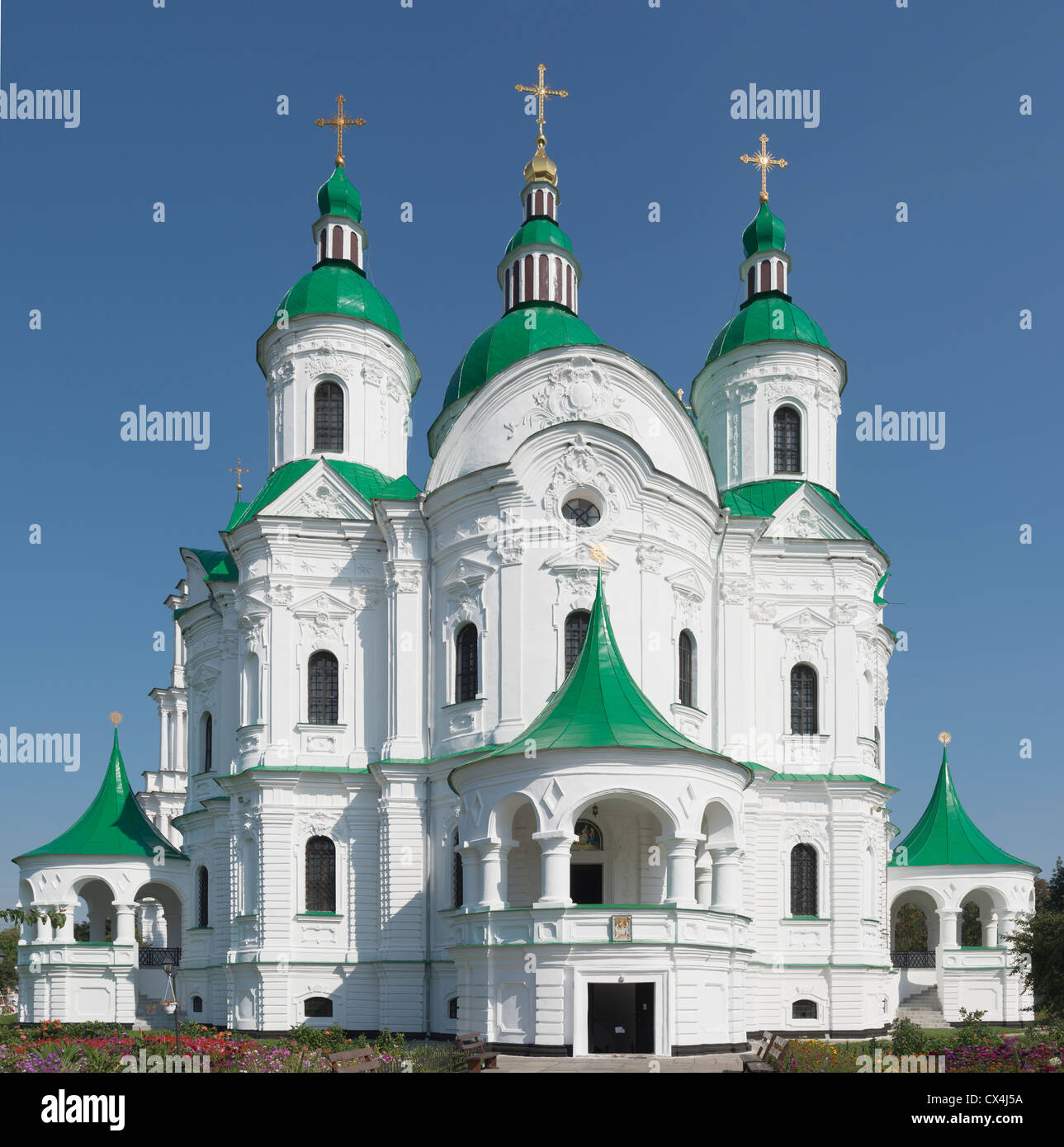 Elder Porfiry Kavsokalivit about children and parental holiness
Elder Porfiry Kavsokalivit about children and parental holiness
Elder Porfiry Kavsokalivit about children and parental holiness
Elder Porfiry Kavsokalivit about children and parental holiness